Straight planks or parquet? How to choose? Let us help you!
While planning your future home it is worth putting great emphasis on the floor covering. Along with the walls, this is the largest surface in the house, so it is important to find the perfect, aesthetically pleasing flooring of satisfying quality.
It is often not easy to choose, so in this post we summarised the most important aspect that must be considered before making the final decision.
The ideal floor covering
Tiles, laminate or natural wood flooring? Straight planks, herringbone/chevron parquet or something else? More and more questions come up, but first and foremost you must be aware of your own habits and needs. If you like walking around barefoot/in socks at home, if small children playing on the floor fill the house or you tend to use the flooring instead of chairs during house parties, then the wood flooring provides an ideal solution for you and your family.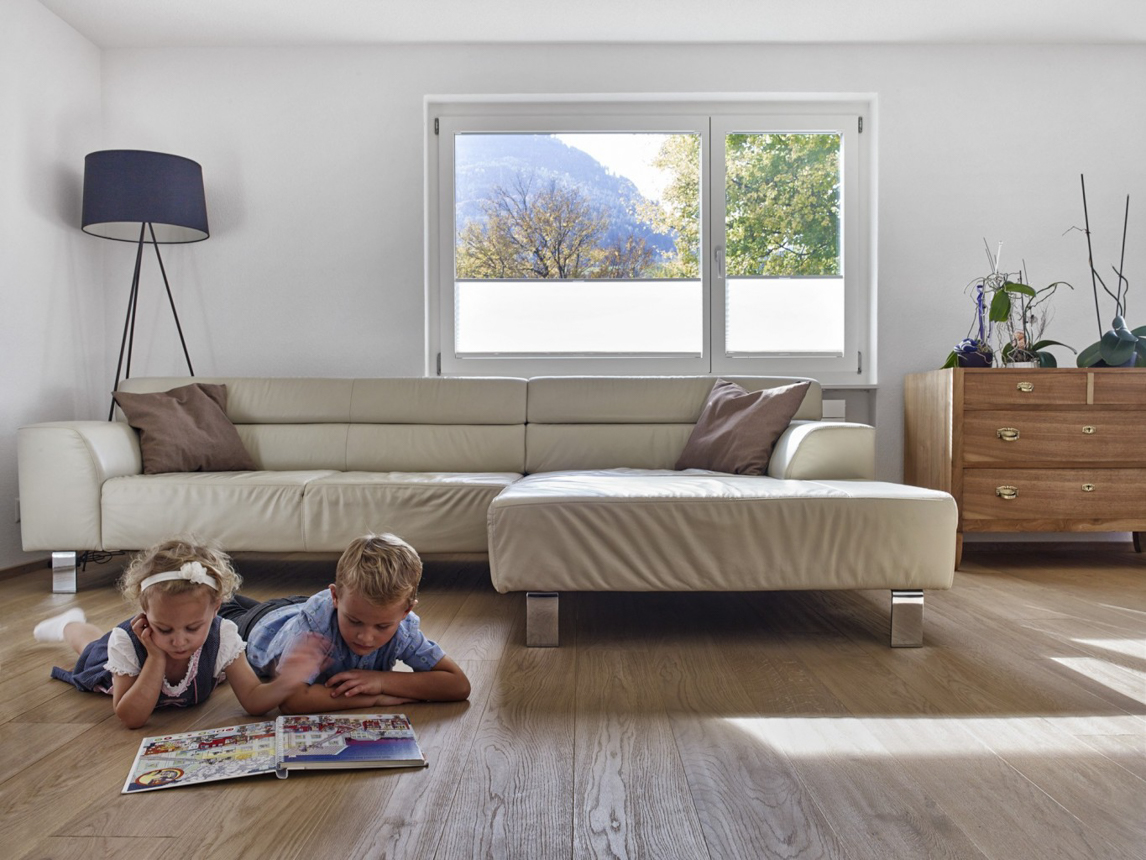 Possibilities provided by wood flooring
The flooring in the house has a wide range of possibilities of aesthetics and comfort to offer. If you are already well aware of your own personal habits and needs, and based on this you have decided for sure, that the wooden flooring is the ideal solution for you, then you still have many options. For a classical, subtle look we recommend parquets in straight plank format in more than 80 models. But if you prefer a more elegant but still modern interior, you can choose from our herringbone and chevron collection with more than 10 different finishings. Edelholz also has oak chateau planks and panel parquet boards in its assortment. The latter suits perfectly country houses and hunting lodges.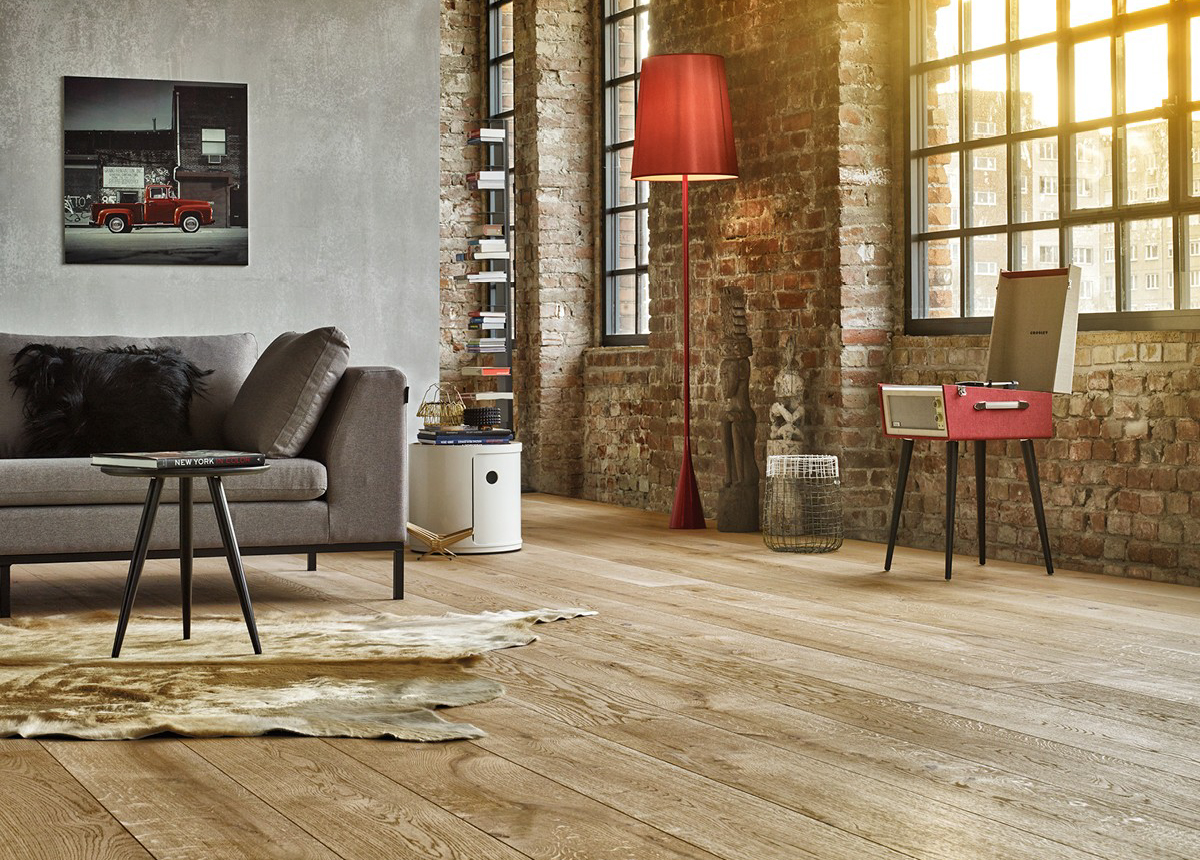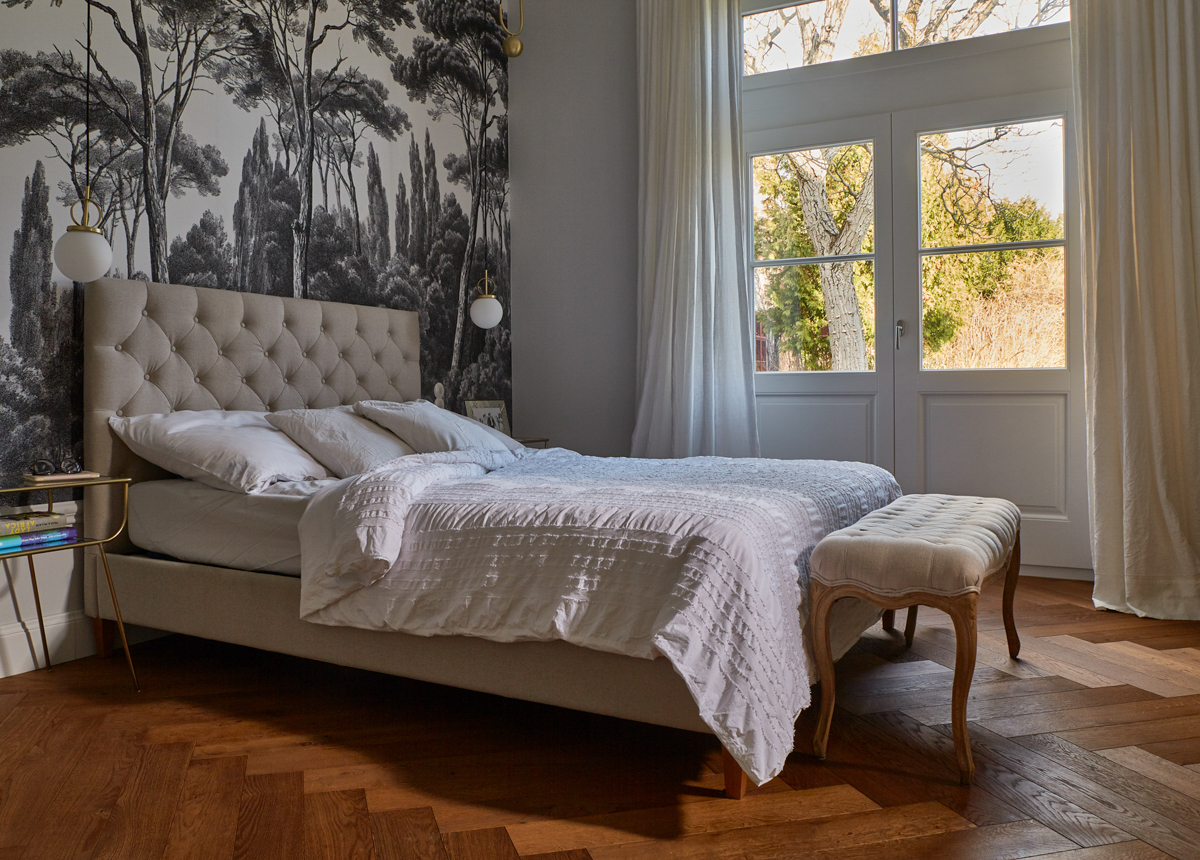 Straight planks or herringbone/chevron parquet?
Both the straight planks and the herringbone/chevron parquet provide an excellent, high-quality floor covering solution that will serve its owner for decades. Since, overall, none of the floor covering types can prove to be a mistake, the final decision will be determined by aesthetics rather than technical parameters.
Herringbone/chevron parquet compared to straight planks
Though based on the name and the final appearance of these flooring types, they do not seem to have many things in common, the straight plank is actually a lengthened herringbone block. But the size range of the straight planks is more flexible compared to the parquet floor blocks, and they are available in a significantly wider design than the latter. In addition, there are also formal differences, as the ends of the Hungarian herringbone parquet strips are cut at an angle of 90˚ to the sides, while in case of chevron, at an angle of 45˚ or 60˚.
Similarities of straight planks and herringbone/chevron parquets
Our straight planks and parquets are both made of the best, high quality, Hungarian oak wood. This strong and noble raw material allows us to produce solid wood and engineered wood (that can be installed on underfloor heating) floors in both types. All of our straight planks and parquet blocks have 4-sided T&G design. From this point of view, the two floor covering types are almost completely the same.
Structural differences between straight planks and herringbone/chevron parquet
Our straight plank floors and herringbone/chevron parquets are very similar in structure. Both types are available in solid and engineered version too. The latter design can be installed on underfloor heating and can also be an ideal solution in places where the subfloor does not allow thick floor covering. An important difference, however, is that while our straight planks are available in solid - Triplex and Duplex structures, our herringbone/chevron parquets are available in solid and Triplex versions. This means that while our thinnest straight plank is 10 mm thick, the thinnest version of our parquet is 14 mm.
Installation patterns for straight planks and herringbone/chevron parquet
Although herringbone/chevron blocks allow the construction of different patterns, straight planks can be installed only parallel to each other. This results in a more unified, calmer look of the surface. This harmonic appearance allows more variation in colour and surface finishing.
Straight planks or herringbone/chevron parquet in buildings with historic value
Sometimes it is not just our personal preferences that determine whether we choose straight planks or herringbone/chevron parquet. Especially in historic buildings in the centre of Budapest, a modern straight plank floor does not suit the rooms if you want to respect the traditions of the building. In this case it is recommended to opt for a large format herringbone parquet, and by doing so, there is still possibility to adjust the flooring to your own taste by carefully choosing its size, surface treatment and the way of cutting.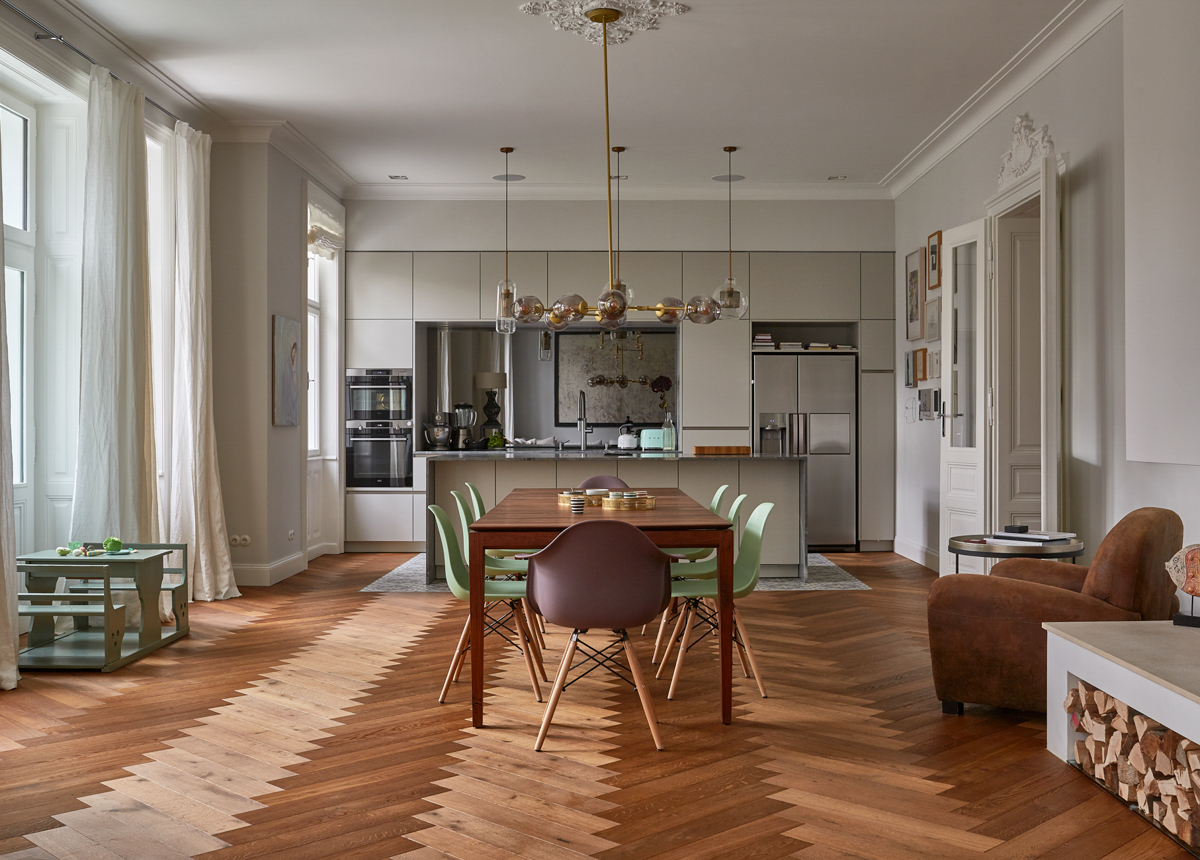 All in all, before making the decision about choosing straight planks or herringbone/chevron parquet, always consider your habits and personal preferences. It is important to keep in mind the final appearance of the building and the atmosphere you want to create in your home. In the meantime, consult your architect or interior designer or, if needed, your constructor to determine the floor thickness and structure your subfloor and heating system allows.